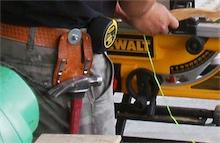 We are a full service home performance building company serving the Knoxville area.  Our services include:
'12 Building Code Compliance Consultant & 3rd Party Verifier
We work to maximize your home's energy efficiency, eradicate any indoor air quality and other safety problems at the source, and optimize building durability and integrity.  Capable of working as a 3rd party verifier or as a turnkey performance contractor, we will work to ensure your goals are achieved. We're certified, verified, and have over 20 years of experience under our tool belt. 
Feel free to call us or shoot an email for a free consultation, where you'll speak with a friendly customer service representative trained to walk you through exactly what sort of work we do on a day-to-day basis to improve homes like yours, as well as what energy efficiency rebates and tax credits may be available in your area. We look forward to hearing from you!